Attracting enough qualified applicants to public sector positions can be challenging. While many applicants are drawn by the prospect of doing meaningful work and supporting their communities, public sector roles are often overlooked by applicants in search of perks the private sector can offer.
Between 2013 and 2019, the public sector saw a decrease in applicants and a rapid increase in the number of positions available. The gap between job openings and applicants had widened to 37% by 2018, and if the COVID-19 pandemic hadn't come about, this gap would have continued to increase. Since the beginning of the pandemic, there has been a drop in public sector positions as many organizations have slowed down hiring and, counterintuitively, an even bigger drop in applicants despite many being unemployed. This has led to a continued talent gap, despite more talent being available.
In late 2019, NEOGOV launched a recruitment study to help government agencies and education institutions determine whether they had enough applicants to ensure a qualified hire was in the candidate pool - and what to do if the job posting lacked applicants.
After analyzing 86,441 public sector job postings, we determined that there are one of three approaches that should be taken when a job isn't receiving enough applicants. 1. Increase advertising of the position; 2. No change needed, just sit tight; 3. Restructure the position
To determine the right course of action, we developed the 9-Box model.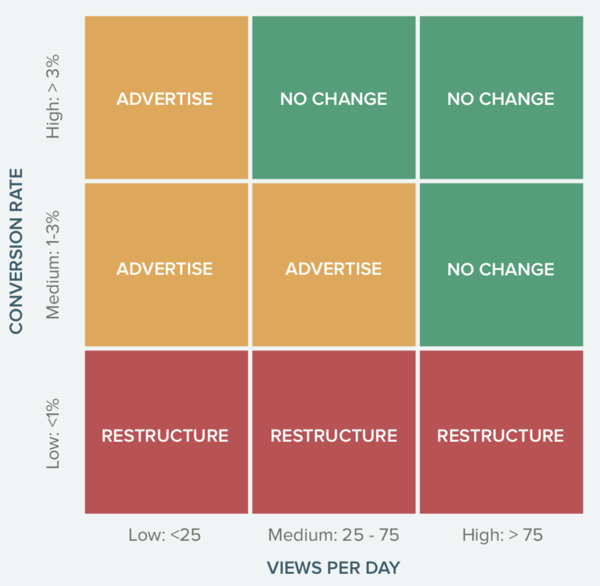 What Does the 9-Box Chart Tell Us?
The 9-Box model recommends the next step to take, based on the job posting's conversion rate. Looking at job posting views per day on the x-axis and the job posting's conversion rate on the y-axis, the job will fall into one of the boxes in the chart.
"Conversion" is the percentage of views of a job posting that become applicants. For example, if 100 people see the job posting and 2 people apply, you have a 2% conversion rate on that job posting.
Great conversion = 3% or higher
Good conversion = Between 1 and 3%
Low conversion = Below 1%
When No Action is Needed:
If the job falls into one of the green boxes at the top right, that indicates the job is performing well (Boxes 2, 3, and 6 when read left to right, top to bottom). In this case there are no actions needed. Your job posting is getting enough views and will generate enough applicants. The only course of action you might take would be to extend the time the job posting is live.
When to Advertise a Job:
When conversion is good but the number of job posting views is low, that means not many job seekers are seeing the job posting, but the ones who are seeing it are applying at a good rate. In this case, advertising the job should drive more applicants.
When to Restructure a Job:
If the conversion rate is low, regardless of the number of views, then the job is not attractive to job seekers. There are underlying issues that need to be addressed and until changes are made to the position itself, any investment in advertising is likely to be a waste of budget.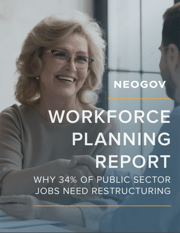 In the coming weeks, we'll be taking a deeper dive into how job postings can be restructured and advertised to improve performance. The first in a series of new reports, the Workforce Planning Report, will look at when a job can be restructured to be more desirable.
Look out for our upcoming reports on neogov.com/resources.