This blog post is part of an ongoing series where HR leaders outside of NEOGOV share their opinions on overcoming the challenges facing today's public sector HR professionals.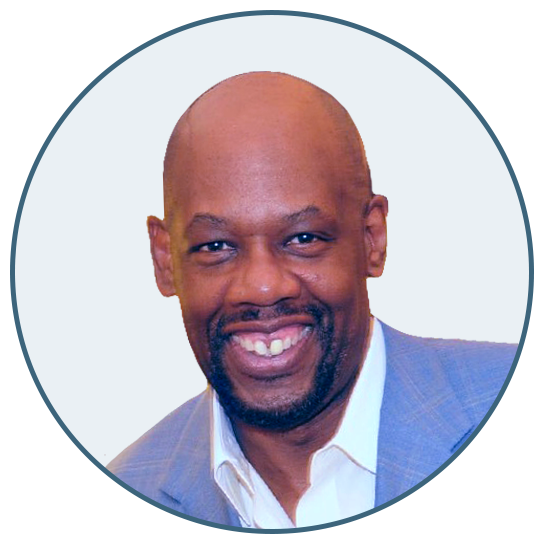 Today's guest author is Julius E. Rhodes, SPHR - Founder and Principal of the mpr group.
Today, it is a given that the role of public sector Human Resources is as pivotal as it ever has been and will only become more critical as we continue to experience demographic shifts that impact the makeup of our workforce. There has never been a greater time or opportunity for us to not just help shape culture, but influence the way our organizations operate.
Human Resources will always be called upon to develop, evaluate, and deliver a slate of candidates. Our ability to be effective in this role depends not only on our success of screening applicant credentials, but more importantly, on the nature and depth of the relationships we have built within our organizations.
Talent management is a central function of Human Resources, but we must do a better job of selling our vision and gaining buy-in from the department heads we serve to effect real meaningful change. Stakeholders need to feel good about our involvement at every stage of the process and appreciate the bigger value we offer in creating an organization that is positioned to perform well today and into the future. Only then will we become recognized as vital contributors in the organization.
I hear many senior leaders debate process and the need to change. I have always believed that the results we achieve are perfectly in sync with the processes we use. In order to change our results, we need to change our processes. In this case, I'm referring to how we work with and communicate with the members of our organizations.
Here are six tips for how public sector HR professionals can rise above the tactical and become more strategic, with the ultimate goal of yielding more influence over decisions:
1

Seek to understand the business imperatives and KPIs of every leader in the organization. Inquire about the vision, who is responsible for delivering which objectives, how they are expected to do so, and what the ideal future looks like.

2

Become familiar with the skillset of the players who make up the team you're hiring for, including where there are shortcomings that can be made up for with new hires, or strengths that already exist, enabling you to focus on candidates that will add the most value, rather than ticking all the boxes.

3

Realize that you cannot compel people to buy into your ability. Earning credibility requires a record of delivering consistently exceptional hires that grow into invaluable contributors over time. That means keeping track of your new hires, checking in with them regularly, and ensuring they have the support and tools they need to be successful.

4

Become a digital leader by shepherding your organization into new technology and introducing more efficient processes. What we have done in the past has been good enough to get us where we are today, but it will not be good enough to get us where we need to be tomorrow and HR has the opportunity to be a vocal advocate in this area. We need to reduce the bureaucracy and any paper-based or inefficient systems that we use and the ways we deliver them to support our stakeholders. By utilizing the inherent abilities of the team, we can drive greater efficiencies and identify simple yet effective and highly scalable systems that meet and/or exceed operational needs.

5

Go beyond recruiting to address the shortage of candidates being created by the silver tsunami and low unemployment rates by becoming more adept at conveying the value of the public sector versus the private sector. Learn to sell the opportunity for more rewarding and expansive roles to private sector candidates and identify those who are genuinely interested in a meaningful career rather than chasing a paycheck.

6

Educate leadership on how to bridge the generational gap between our current aging workforce and younger generations who join our ranks. The individuals that make up our future workforce are more conversant with technology and social media, and if we are to have a chance of getting them to see the value that is present in public sector opportunities, we have to meet them where they are. From using social media to engage with future public servants, offering a career portal, online application processes, and candidate self-service, we can combat the perception that the public sector is antiquated and behind the times.
In this regard the role of HR must evolve from just spotting talent to defining how we structure teams, develop individuals, and deploy talent effectively. We need to break out of our traditional silos and create opportunities to engage with the workforce of the future earlier and develop an ongoing connection to them and we can hardly do this without looking at ourselves first. The future of HR rests in our ability to get involved with service transformation and modernization, changing the way in which public sector talent is recruited, hired, and onboarded.
As HR continues to build on our foundation with an eye towards making a more substantial impact in the future, we will need to involve ourselves to a much greater extent in identifying new ways to engage and inspire those around us. But first, we need to engage and inspire ourselves.