EL SEGUNDO, CA - NEOGOV, a market leader in public sector human resources software, announces the release of the 2019 Job Seeker Report, a research study to understand the state of public sector hiring and tips for how to attract high-quality candidates.
NEOGOV developed the Job Seeker Report to help public sector employers combat the increasing gap between job postings and applicants. Over the last five years, from 2013 to 2018, public sector job postings have increased by 29%, while the number of applications has decreased by 8%. This has left a 37% gap that the public sector is struggling to fill.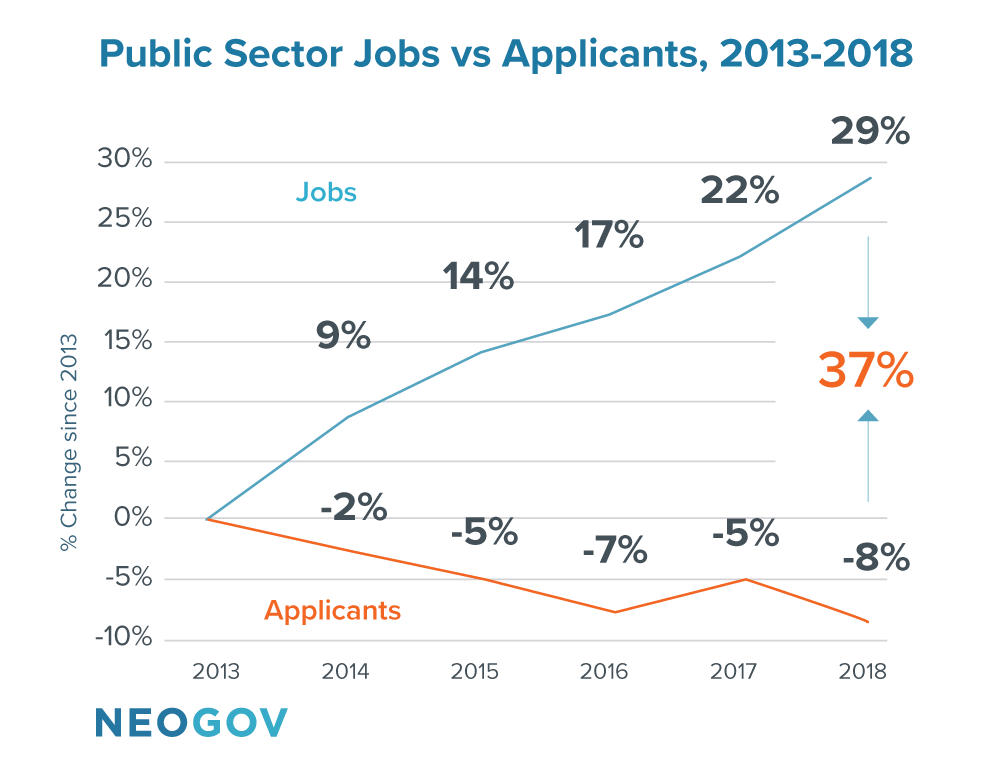 With the US jobless rate down to a near record low of 3.8%, attracting candidates is more competitive than ever. Simply advertising open jobs in more places is not enough.
In order to address the gap, the report offers data-driven answers to questions such as what motivates job seekers to apply for jobs, how long they have been searching for a job, and why they would be motivated to leave their job in search of a new one. Findings show doing meaningful work and the opportunity for career advancement are among the main reasons applicants are drawn to public sector employment.
"In order for public sector employers to attract and retain high-quality employees and, as a result, provide better service to citizens, they need to be able to adjust their hiring strategies and job descriptions. Our report provides them with the data they need to do so," said Shane Evangelist, NEOGOV CEO.
The report was created by analyzing 14M+ applications and 260,000 hires and compiling data collected from a survey of nearly 3,000 public sector job seekers. As the gap between open jobs and applicants continues to increase, the public sector is in dire need of this data to understand why job seekers look where they do and what motivates them to apply. Download the 2019 Job Seeker Report at neogov.com.