Securing qualified candidates in the public sector is a challenge, and the longer the recruiting process, the higher the possibility the most qualified candidates will find a role elsewhere. Reducing your organizational time-to-hire is key to landing quality hires - and in order to do that, you need data.

"Time-to-hire" is the amount of time it takes an organization to fill a position with a new hire, from the date the requisition is created to the date a candidate accepts an offer. According to the Society for Human Resources Management (SHRM), the number is calculated "using calendar days, including weekends and holidays." However, not all organizations measure this number identically.

For example, some organizations may count Days for Requisition Approval and Days for Job Creation as separate stages, whereas some organizations may combine these stages when calculating their time-to-hire.

To allow for public sector organizations to report and analyze their time-to-hire accurately, NEOGOV has released a new feature in Insight: customizable time-to-hire analytics. You can now configure your organization's time-to-hire definition to match your specific recruiting process, and identify the most time consuming hiring stages. You can also compare hiring time across departments, divisions, and class specifications.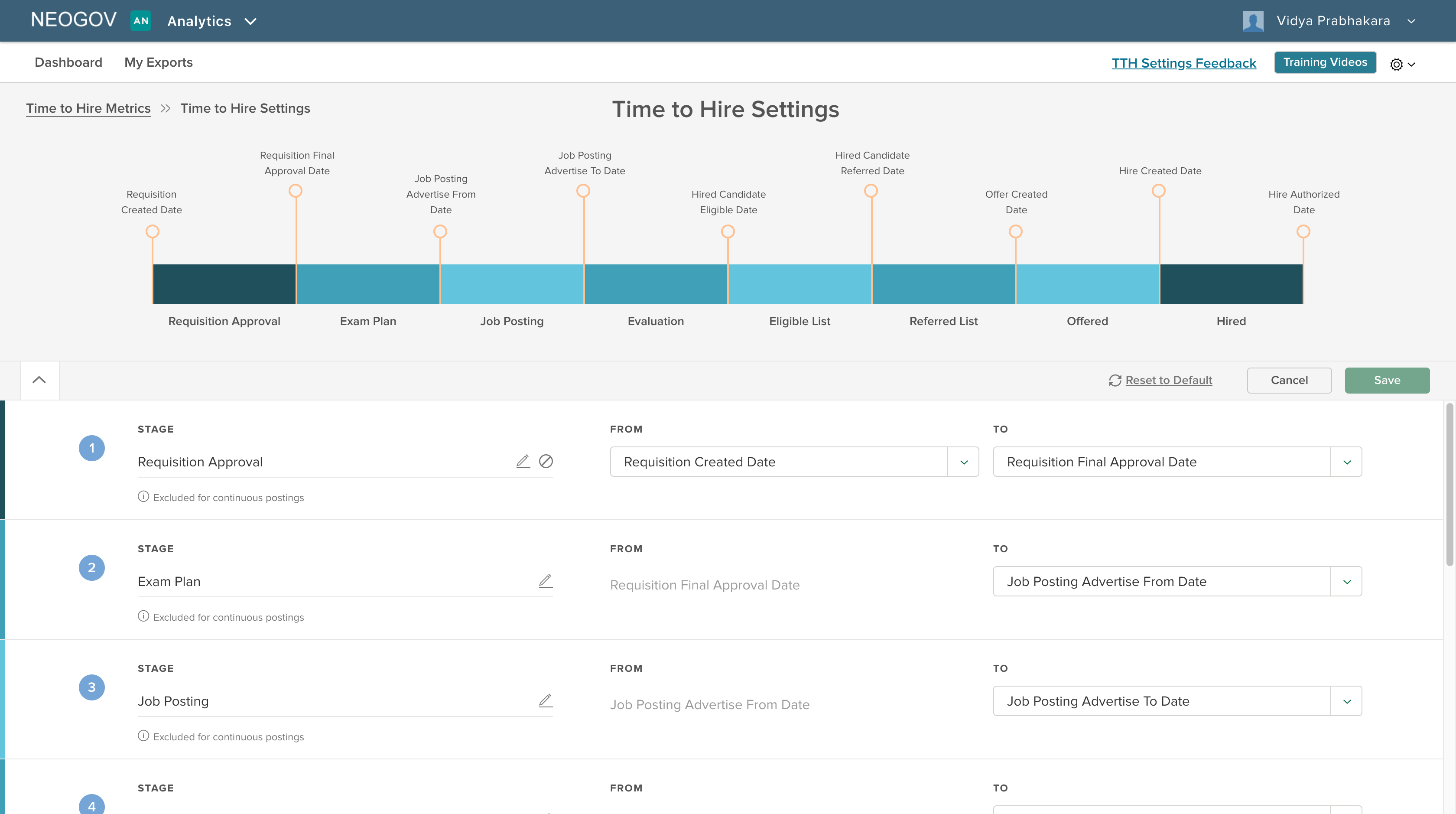 NEOGOV's public sector workforce platform meets the unique needs of public sector HR teams by automating and supporting the entire employee lifecycle, while ensuring the highest standards of compliance. Visit neogov.com to learn more.