EL SEGUNDO, CA – NEOGOV, a market leader in public sector human resources software, announces the release of the Public Sector HR Responses to COVID-19 report, a research study aimed at gaining insights into the changing priorities and current challenge facing the public sector amid the COVID-19 pandemic.
COVID-19 has had a dramatic effect on workforces, with unique hurdles for public sector HR professionals as they shift their focus to keeping employees safe while also maintaining productivity and critical services. 51% of respondents reported that at least half of their employees had transitioned to teleworking, with 8% having their entire workforce at home (see Figure 1).
As the COVID-19 crisis changes day after day, this number will likely increase, which provides significant challenges for organizations that feel less than totally prepared for working from home, as 76% of respondents indicated (see Figure 2).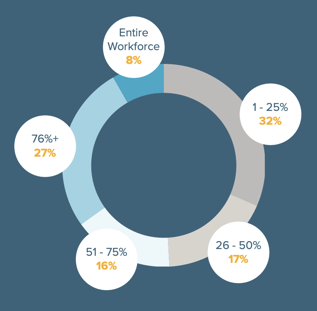 Figure 1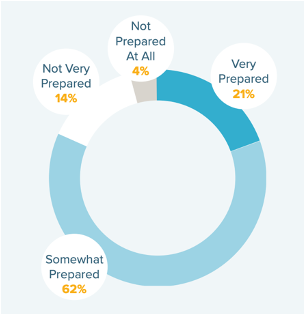 Figure 2
The report offers public sector HR data on changes to daily operations, the impact on recruiting and hiring, and recurring themes from respondents on how they aimed to keep employees safe and employed and continuing to provide its services as seamlessly as possible.
"As we all navigate this difficult time, it's important for public sector HR organizations to have information that is an accurate reflection of the impact on their field. We hope that this report will give them the opportunity to gain perspective on their own response to COVID-19 and either prepare for what's to come or shift strategies accordingly," said Shane Evangelist, NEOGOV CEO.
The report surveyed HR professionals at 241 organizations (224 government and 17 higher education), some NEOGOV customers and some not, between March 23-30, 2020. The report provides critical insights into the biggest challenges facing public sector agencies during this crisis and data to use when assessing COVID-19 contingency plans. Download the Public Sector HR Responses to COVID-19 Report at neogov.com.
Additionally, NEOGOV has created a space for public sector HR professionals to access free resources surrounding COVID-19, including free courses, webinars, tips for employees on working from home, and more. It can be accessed at info.neogov.com/coronavirus.