After putting serious action into attracting diverse candidates, it's time to make sure the rest of the recruitment process isn't prone to bias pitfalls. Start by breaking down each stage of the recruitment process and then analyzing how all of your candidate groups fare in each one. This will give you the insights to improve diversity throughout your hiring funnel.
Track what percentage of diverse candidates apply versus how many make it to the eligible, referred, or offer stages. Analyzing this data will give you a sense of whether diverse candidates are disproportionately being disqualified. For example, if 10% of applicants are Asian, and 8% of eligible applicants are Asian, but only 3% are getting interviews, the hiring manager may need training on how to reduce unconscious bias.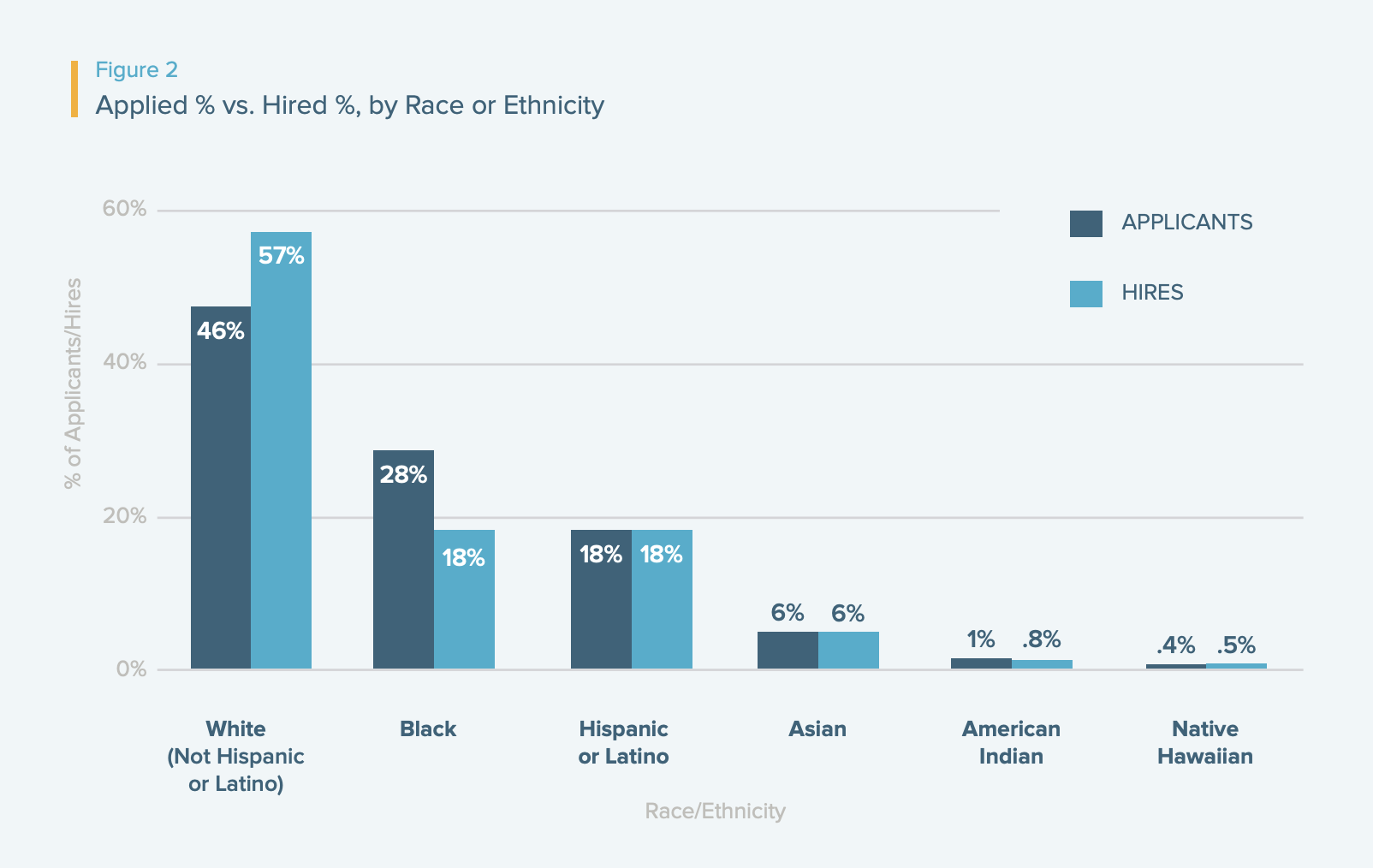 A figure from NEOGOV's 2021 Diversity Report showing potential bias pitfalls in hiring funnels.
There are other ways to prevent bias during this phase, as well.
Using blinded applications that redact personally identifiable information like name, address, or date of graduation can increase the chances of underrepresented groups making it further in the process, particularly up to the interview stage.
You can make interviews more fair by employing interview rubrics, as well. Here's an example below:
Want more tips for making interview screening more friendly to diverse candidates? Check out our eBook.
The criteria being used to qualify candidates should also frequently be evaluated for objectivity. Requiring graduate degrees or home proximity to the office and other nice-to-haves might be unduly disqualifying otherwise qualified applicants.
Improving diversity throughout your hiring funnel will take some time and effort, but it's critical to the success of any DEI program. It also doesn't have to be cumbersome -- using an applicant tracking system with robust data such as the metrics mentioned above can make the process of identifying and rectifying bias problems easier.